James E Garcia
---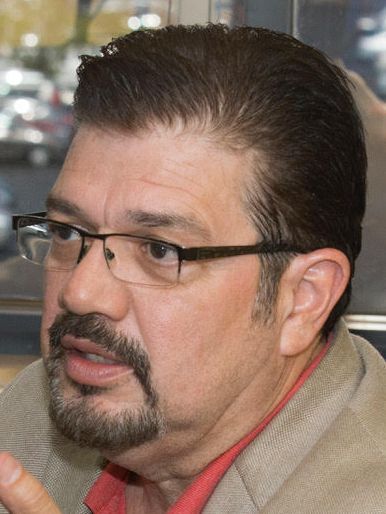 James E. Garcia is a Phoenix-based playwright, journalist, university lecturer and communications consultant. As a journalist, he has worked as a reporter, columnist, editor and foreign correspondent. He currently hosts the weekly radio program and podcast, Vanguardia America. He was the first Latino Affairs correspondent for KJZZ, the first Latino editor of a major progressive news weekly in the U.S., The San Antonio Current and served as the Mexico City Bureau Chief for Cox Newspapers.
Garcia has taught creative and non-fiction writing, ethnic studies, theater, literature and Latino politics at Arizona State University. The author of more than 30 plays, including "American Dreamer: The Life & Times of Raul H. Castro" and the upcoming "The Two Souls of Cesar Chavez," Garcia is the founder and producing artistic director of New Carpa Theater Co. Garcia earned his undergraduate in journalism at University of Texas at Austin and a Master's of Fine Arts in Creative Writing at Arizona State University.

---
Latino History, Latino Stories
A conversation about storytelling for the page, stage and screen. Three writers talk about their passion for sharing Latino history, lore and more.
Nuestras Raíces Stage (Seats 150)

Sun, Mar 5, 10:00 am - 11:00 am
Nuestras Raices
Signing area: Pima County Public Library/Nuestras Raíces/Craft Tent & Signing Area (following presentation)

Panelists:
James Garcia
,
Roni Rivera-Ashford
,
Reynaldo G. Santa Cruz, Jr.
Moderator: Selina Barajas
---