Adam Rex
---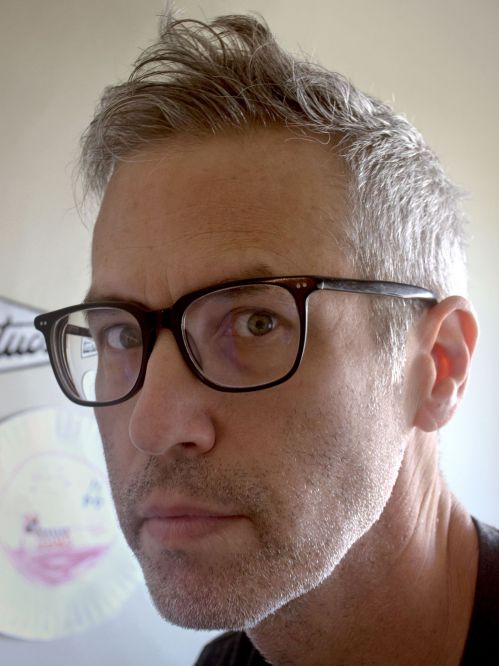 Adam Rex is the author and illustrator of more than 40 books for kids. These include New York Times bestselling picture books like "Frankenstein Makes a Sandwich," "School's First Day of School," (with illustrator Christian Robinson) and "Chu's Day" (with author Neil Gaiman). His work has been adapted for film and television. He's won some awards, including the Margaret Wise Brown Prize in Children's Literature and the National Cartoonists Society Book Illustration Award. His debut novel was shortlisted for the Andre Norton Award for Young Adult Science Fiction and Fantasy. He used to make art for games like Dungeons & Dragons and Magic: The Gathering. Sometimes he still does. He lives in Tucson, with his cat, dog, son and wife. His newest books are "On Account of the Gum," "Gladys the Magic Chicken," and "Digestion: The Musical."
Awards: Margaret Wise Brown Prize
Communities: Arizona Author, Tucsonan
---
Adam Rex: Digestion, the Musical and Oh No, The Aunts Are Here
Join Adam Rex in an interactive story reading around his two new books, "Digestion: The Musical" and "Oh No, The Aunts are Here."
Children's Stage (Seats 80)

Sun, Mar 5, 1:00 pm - 1:30 pm
Children / Teens
Signing area: Children's Stage Signing (following presentation)

Author:
Adam Rex
On Your Mark, Get Set, Draw: Illustrator Draw-Off
Join Adam Rex for a fun draw-off as illustrators compete to create quick drawings based on suggestions from the audience.
College of Education Kiva 211 (Seats 200)

Sun, Mar 5, 4:00 pm - 5:00 pm
Children / Teens
Signing area: Signing Area - Children (following presentation)

Panelists:
AG Ford
,
Molly Idle
,
Juana Martinez-Neal
,
Dan Yaccarino
,
Balint Zsako
Moderator:
Adam Rex
---
Books:
Digestion! the Musical
Children / Teens
Chronicle Books LLC
October 2022
ISBN 9781452183862
76 pages

---
Oh No, the Aunts Are Here
Children / Teens
Chronicle Books
May 2023
ISBN 9781797207940
40 pages

---