Thomas A Wiewandt
---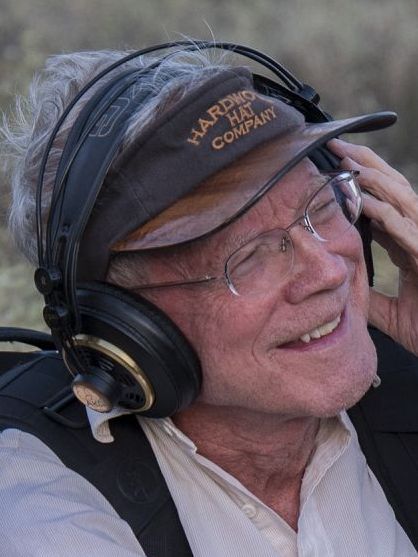 Jeffrey Cravath
Stemming from a passion for science and art, Thomas Wiewandt has forged a career in natural history media and owns Wild Horizons Productions. His latest book "Hidden Life of the Desert: And Our Future in the Drying Southwest"––a timely and greatly expanded 3rd Edition––challenges readers (6th Grade and older) to adopt desert thinking for desert living. Tom's award-winning documentary film "Desert Dreams: Celebrating Five Seasons in the Sonoran Desert" grew from an earlier edition of "Hidden Life." This film has aired as a pledge drive program on national public television stations for the past seven years.
Wiewandt lives in Tucson and published "The Southwest Inside Out: An Illustrated Guide to the Land and Its History." Tucson is also home to the world's largest annual Gem, Mineral, and Fossil Showcase. And for 34 years, he has been photographing many of the finest fossils found in remote corners of the globe, the foundation for his 2021 large format book "Fossils Inside Out: A Global Fusion of Science, Art, & Culture."
After completing a PhD in Ecology & Evolutionary Biology at Cornell, Tom has been building an archive of photographs and natural sound recordings. This work has led to the completion of another long-term project in 2021, a 2-CD set, "Sounds of the Sonoran Desert: A Dusk Until Dawn Listening Experience."
Wiewandt is a member of the Authors Guild, the Independent Book Publishing Association, the American Society of Media Photographers, the Association of Applied Paleontological Sciences, and the Species Survival Commission of the International Union for the Conservation of Nature.
Awards: Gold and Silver IBPA Benjamin Franklin Awards; Gold Independent Publishers Award; 2003 Best Book Award across all genres from the Arizona Book Publishing Association; iParenting Media Award; Outstanding Science Trade Book for Children, an honor from the National Science Teachers Association; John Burroughs List of Outstanding Nature Books for Young Readers; Finalist in Next Generation Indie Book Awards
Communities: Arizona Author, Tucsonan, small business owner
---
Photographing Arizona
Three expert photographers, one of them former UA President John Schaefer, will discuss their craft and the secrets of shooting the perfect picture.
UA Library - Special Collections (Seats 110)

Sat, Mar 4, 10:00 am - 11:00 am
Fine Arts / Photography
Signing area: Sales & Signing Area - Integrated Learning Center (following presentation)

Panelists:
Virgil Hancock
,
John Schaefer
,
Thomas Wiewandt
Moderator: Shan Sutton
---
Book:
Hidden Life of the Desert
Nature / Environment / Outdoor Adventure
Mountain Press Publishing Company and Wild Horizons Publishing, Inc.
September 2022
ISBN 9780878427130

---