Carmen Agra Deedy
---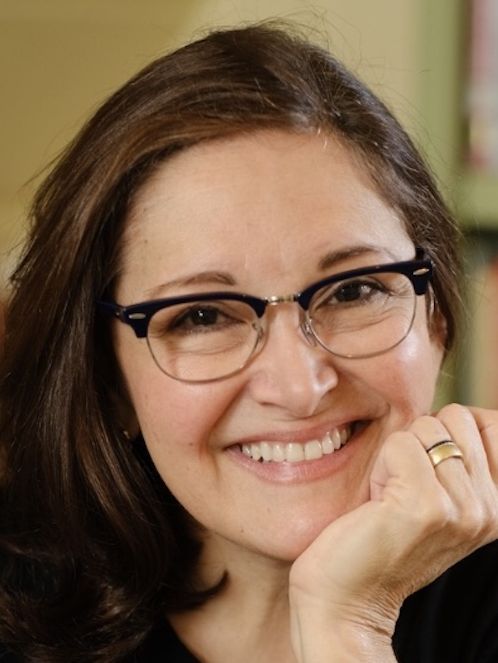 Peyton Fulford
Carmen Agra Deedy, is an award-winning author of fifteen books for young readers, including "The Rooster Who Would Not Be Quiet!," "Martina the Beautiful Cockroach," "Rita and Ralph's Rotten Day" and "14 Cows for America," a New York Times Bestseller. Her latest book, "Wombat Said Come In," was released in October 2022.
Her personal stories first appeared on NPR's All Things Considered. Funny, insightful, and frequently irreverent, Deedy's narratives are culled from her childhood as a Cuban refugee in Decatur, Georgia. She is host of the four-time Emmy-winning children's program, "Love That Book!"
Deedy is also an accomplished lecturer, having been a guest speaker for the Library of Congress, Columbia University, both the TED and TEDx Conference, and the Kennedy Center, among other distinguished venues. An editor, and life-long advocate for libraries, she has served on the Advisory Board of Smithsonian Libraries and Archives, and will do so again, as of January 2023.
Visit website |

Awards: Parents' Choice Gold Award, E.B. White Read-Aloud Honor, Pura Belpre Medal (honor book), Odyssey Award (honor), Bologna Ragazzi Award for Children's Non-Fiction, Christopher Award (books for young people), Jane Addams Peace Prize (Honor Book)
Communities: Hispanic or Latinx
---
Courage in Facing Fear
When faced with fear and separation, characters need courage to be able to move forward in coping with their fears. The characters in these picture books deal with the danger of wildfire, an ill relative and a city under surveillance. Each finds within themselves the bravery that comes from compassion and connection.
Education Room 351 (Seats 46, Wheelchair accessible)

Sat, Mar 4, 11:30 am - 12:30 pm
Children / Teens
Signing area: Signing Area - Children (following presentation)

Panelists:
Matthew Cordell
,
Carmen Agra Deedy
,
Dan Yaccarino
Moderator: Janelle Mathis
Wombat Said Come In: Storytelling with Carmen Deedy
Carmen Deedy, a master storyteller, will share several stories including her most recent picturebook, "Wombat Said Come In."
Children's Stage (Seats 80)

Sat, Mar 4, 2:00 pm - 2:30 pm
Signing area: Children's Stage Signing (following presentation)

Author:
Carmen Agra Deedy
---
Books:
Wombat Said Come In
Children / Teens
Holiday House
October 2022
ISBN 9781682633212
36 pages

---
The Children's Moon
Children / Teens
Scholastic Incorporated
January 2021
ISBN 9781338216394
40 pages

---