Andrew Maraniss
---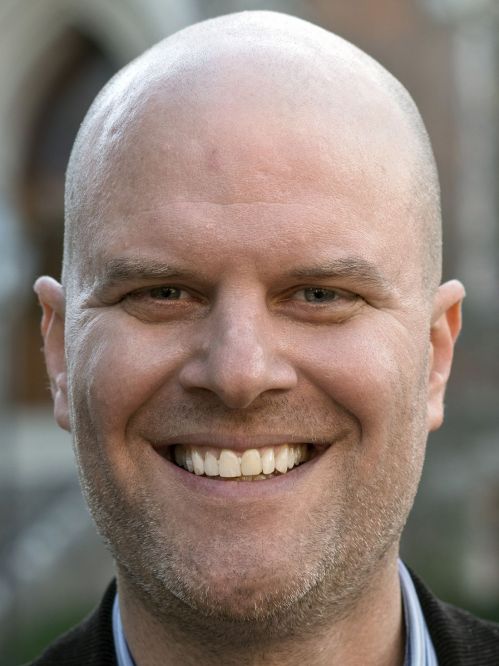 Andrew Maraniss is the author of four books on sports, history and social justice for teens and adults. His first book, "Strong Inside," was a biography of Perry Wallace, the first Black basketball player in SEC history. It was the first sports-related book ever to win the Lillian Smith Book Award for civil rights and the Robert F. Kennedy Book Award Special Recognition Prize for social justice. His second book, "Games of Deception," is the story of the first US men's Olympic basketball team at the 1936 Berlin Olympics. It received the Sydney Taylor Book Honor Award. His third book, "Singled Out," is a biography of Glenn Burke, the first openly gay Major League baseball player. Esquire Magazine named it one of the Top 100 Baseball Books Ever Written and was a 2022 Rainbow Book List selection. Maraniss' new book, "Inaugural Ballers," tells the story of the first U.S. women's Olympic basketball team at the 1976 Olympics in Montreal. Maraniss lives in Nashville with his wife and young children and is director of special projects at the Vanderbilt University Athletic Department.
Awards: Lillian Smith Book Award, RFK Book Awards' Special Recognition Prize, Sydney Taylor Honor Award
---
CATS Friday Fiesta
Creative Arts Teen Summit is a special event for teens, which involves an opening panel followed by writing and illustrating workshops and book signing.
Student Union Gallagher Theater (Seats 337)

Fri, Mar 3, 9:00 am - 1:30 pm
Children / Teens
Signing area: Sales & Signing Area - UA BookStore Lower Level (following presentation)

Panelists:
Claire McFall
,
Jonathan Case
,
Sunya Mara
,
Andrew Maraniss
,
Zahra Marwan
,
Magdalena Mora
,
Sonora Reyes
,
Ari Tison
Olympic Legends
Jim Thorpe, Charles Daniels and Luisa Harris were Olympic heroes in their respective sports. All of them took different yet difficult roads to the awards stand. Today we'll see why Thorpe, Daniels and Harris were heroes in more ways than one.
Integrated Learning Center Room 130 (Seats 143, Wheelchair accessible)

Sat, Mar 4, 10:00 am - 11:00 am
Sports
Signing area: Sales & Signing Area - Integrated Learning Center (following presentation)

Panelists:
Michael Loynd
,
Andrew Maraniss
,
David Maraniss
Moderator: Anne Montgomery
Trailblazers: Women Forging the Way
Strong women who forge pathways to challenge societal injustices are trailblazers who provide children with inspiration and strategies for considering their own commitment to action. From labor movements to women's basketball to authors breaking boundaries, these books use a range of writing styles and book designs to captivate readers.
Education Room 353 (Seats 92, Wheelchair accessible)

Sat, Mar 4, 2:30 pm - 3:30 pm
Children / Teens
Signing area: Signing Area - Children (following presentation)

Panelists:
Andrew Maraniss
,
Molly Mendoza
,
Aida Salazar
,
Ibi Zoboi
Moderator: Ruth McKoy Lowery
---
Books:
Inaugural Ballers
The True Story of the First US Women's Olympic Basketball Team
Sports
Penguin
September 2022
ISBN 9780593351246
352 pages

---
Games of Deception
The True Story of the First U.S. Olympic Basketball Team at the 1936 Olympics in Hitler's Germany
Children / Teens
Penguin
March 2021
ISBN 9780525514657
256 pages

---