Stephen L. Buchmann
---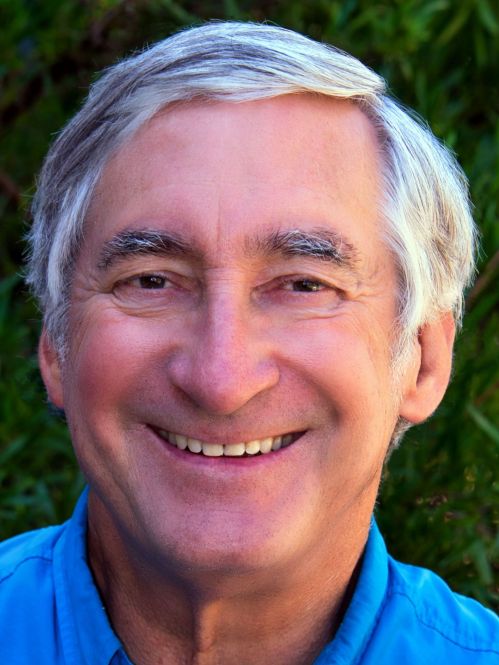 Kay Richter
Stephen Buchmann is a pollination ecologist specializing in bees and their flowers. Buchmann is an adjunct professor with the departments of Entomology and of Ecology and Evolutionary Biology at the University of Arizona. A Fellow of the Linnean Society of London, he has published nearly 200 peer reviewed scientific papers and 10 books, including "The Reason for Flowers: Their History, Culture, Biology, and How They Change Our Lives," and "The Forgotten Pollinators" with Gary Paul Nabhan. His new work is "What a Bee Knows" from Island Press (March 7, 2023).
Buchmann is a frequent guest on many public media venues including NPR's All Things Considered and Science Friday. Reviews of his books have appeared in The New York Times, Wall Street Journal, Time and Discover magazines and other national publications. He is an engaging public speaker on topics of flowers, pollinators and the natural world. His many awards include the IBPA Benjamin Franklin Award and an NSTA Outstanding Science Trade Book.
Awards: Finalist, Los Angeles Times Book Prize, NSTA Outstanding Science Trade Book, IBPA Benjamin Franklin Award
Communities: Arizona Author, Tucsonan
---
Can Nature Cooperate?
Stephen Buchmann, Theodore Flemming and Kristin Ohlson all write about nature, which means they understand exactly how unpredictable nature can be. We ask them, "Can nature cooperate?"
WNPA Stage (Seats 146)
Sun, Mar 5, 2:30 pm - 3:30 pm
Multigenre
Signing area: Sales & Signing Area - National Parks (following presentation)

Panelists:
Stephen Buchmann
,
Theodore Fleming
,
Kristin Ohlson
Moderator: Carol Schwalbe
---
Books:
What a Bee Knows
Exploring the Thoughts, Memories, and Personalities of Bees
Nature / Environment / Outdoor Adventure
Island Press
March 2023
ISBN 9781642831245
256 pages

---
The Reason for Flowers
Their History, Culture, Biology, and How They Change Our Lives
Nature / Environment / Outdoor Adventure
Simon and Schuster
January 2015
ISBN 9781476755533
342 pages

---