Prognosis for Democracy
---
With the obvious exception of Arizona, the 2022 midterm elections had traditional final acts. Losers graciously conceded. Winners gracefully took office. Is this a sign of things to come, or should we brace for more election chaos in the future? Will younger voters keep stepping in to steer the course of democracy? These three authors give their take on the prospects for 2024 and beyond.
| | |
| --- | --- |
| Tickets: | This is a ticketed event. Tickets are not available yet. |
| Where: | Student Union Gallagher Theater (Seats 337) |
| When: | Sat, Mar 4, 2:30 pm - 3:30 pm |
| Signing area: | Sales & Signing Area - UA BookStore Tent (on Mall) (following presentation) |
| Genre: | Current Issues / Politics / Social Science |
| Moderator: | Thomas Miller |
---
Panelists
Philip Bump
Philip Bump, a correspondent for The Washington Post, authors the weekly newsletter, How To Read This Chart. His new book is "The Aftermath: The Last Days of the Baby Boom and the Future of Power in America....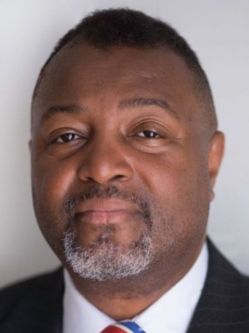 Malcolm Nance
Malcolm Nance, an American author and media pundit, was also a former United States Navy Senior Chief Petty Officer specializing in naval cryptology. An Arabic speaker and intelligence and foreign policy analyst, he frequently discusses the history of jihadi radicalization and al-Qaeda, as well as counterinsurgency and asymmetric warfare....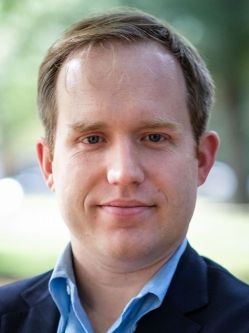 Will Sommer
Will Sommer is a politics reporter for The Daily Beast and the co-host of the podcast Fever Dreams. He previously worked as a campaign editor at The Hill, and as a political columnist for Washington City Paper....

---
Books:
The Aftermath
The Last Days of the Baby Boom and the Future of Power in America
Philip Bump
Current Issues / Politics / Social Science
Penguin
January 2023
ISBN 9780593489697
416 pages

---
Trust the Plan
The Rise of QAnon and the Conspiracy That Unhinged America
Will Sommer
Current Issues / Politics / Social Science
HarperCollins Publishers
February 2023
ISBN 9780063114487
272 pages

---
They Want to Kill Americans
The Militias, Terrorists, and Deranged Ideology of the Trump Insurgency
Malcolm Nance
Current Issues / Politics / Social Science
St. Martin's Publishing Group
July 2022
ISBN 9781250279002
320 pages
$29.99
Buy now
---