Liberty and the Birth of a Nation
---
There have always been historians who suggested the American Revolution was fought to preserve slavery. It would explain why our Founders continued to own slaves well after the war was won. It would explain why we would trumpet "Liberty!" while chaining million of our fellow citizens. Historian Edward Larson has studied these things, and will share some of his findings here today!
| | |
| --- | --- |
| Where: | UA Library - Special Collections (Seats 110) |
| When: | Sun, Mar 5, 1:00 pm - 2:00 pm |
| Signing area: | Sales & Signing Area - Integrated Learning Center (following presentation) |
| Genre: | History / Biography |
| Moderator: | Benjamin Lawrance |
---
Panelist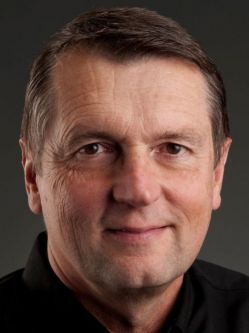 Edward Larson
Edward J. Larson is the author of many acclaimed works in American history, including the Pulitzer Prize–winning history of the Scopes Trial, "Summer for the Gods." He is University Professor of History and Hugh and Hazel Darling Chair in Law at Pepperdine University, and lives with his family near Los Angeles....
---
Book:
American Inheritance
Liberty and Slavery in the Birth of a Nation, 1765-1795
Edward Larson
History / Biography
W. W. Norton, Incorporated
January 2023
ISBN 9780393882209
416 pages

---