What Can We Expect in 2024?
---
As we head into another marathon of presidential campaigning, what lies ahead? What can we expect to see and hear in the next 20 months? In this session, data guru Philip Bump, QAnon expert Will Sommer, CBS correspondent Major Garrett and political expert David Becker will look into their own crystal balls.
| | |
| --- | --- |
| Tickets: | This is a ticketed event. Tickets are not available yet. |
| Where: | Student Union Gallagher Theater (Seats 337) |
| When: | Sun, Mar 5, 2:30 pm - 3:30 pm |
| Signing area: | Sales & Signing Area - UA BookStore Tent (on Mall) (following presentation) |
| Genre: | Current Issues / Politics / Social Science |
| Moderator: | Ron Barber |
---
Panelists
David Becker
David Becker is the Executive Director and Founder of the nonpartisan, non-profit Center for Election Innovation & Research, working with election officials of both parties, all around the country, to ensure accessible, secure elections for all eligible voters....
Philip Bump
Philip Bump, a correspondent for The Washington Post, authors the weekly newsletter, How To Read This Chart. His new book is "The Aftermath: The Last Days of the Baby Boom and the Future of Power in America....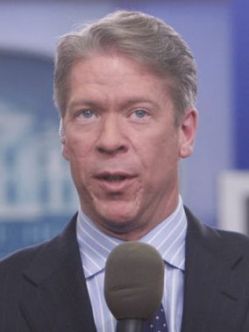 Major Garrett
Major Garrett is the chief Washington correspondent for CBS News and the author of "The Big Truth: Upholding Democracy in the Age of the Big Lie." The book honors those Americans who resisted the attempted coup after the 2020 election, risking their careers and in some cases their very lives....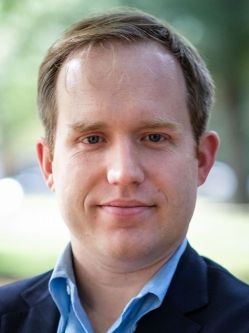 Will Sommer
Will Sommer is a politics reporter for The Daily Beast and the co-host of the podcast Fever Dreams. He previously worked as a campaign editor at The Hill, and as a political columnist for Washington City Paper....

---
Books:
The Aftermath
The Last Days of the Baby Boom and the Future of Power in America
Philip Bump
Current Issues / Politics / Social Science
Penguin
January 2023
ISBN 9780593489697
416 pages

---
Trust the Plan
The Rise of QAnon and the Conspiracy That Unhinged America
Will Sommer
Current Issues / Politics / Social Science
HarperCollins Publishers
February 2023
ISBN 9780063114487
272 pages

---
The Big Truth
David Becker, Major Garrett
Current Issues / Politics / Social Science
Diversion Publishing Corporation
September 2022
ISBN 9781635767841

---