Survival and Redemption
---
Keith Corbin, Jean Guerrero and Efren Olivares have come to the festival with stories exploring how personal challenges -- family separation, gangs, crime or the lack of a support system -- shape the person they became.
| | |
| --- | --- |
| Where: | Koffler Room 218 (Seats 142, Wheelchair accessible) |
| When: | Sat, Mar 4, 1:00 pm - 2:00 pm |
| Signing area: | Sales & Signing Area - UA BookStore Tent (on Mall) (following presentation) |
| Genre: | Memoir / Essays / Creative Nonfiction |
| Moderator: | Maurice Goldman |
---
Panelists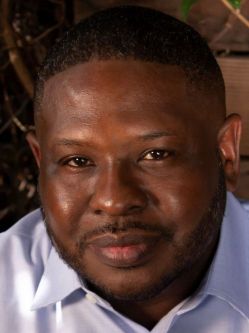 Keith Corbin
Keith Corbin is the James Beard Award-nominated executive chef and co-owner of Alta Adams in Los Angeles, named one of the best restaurants in the country by Esquire, Thrillist and the Los Angeles Times....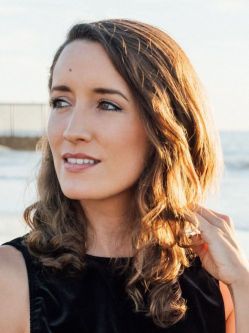 Jean Guerrero
Jean Guerrero is a columnist at the Los Angeles Times. She is the author of "Hatemonger: Stephen Miller, Donald Trump and the White Nationalist Agenda" and "Crux: A Cross-Border Memoir," which won a PEN Literary Award and was named one of NPR's Best Books of 2019....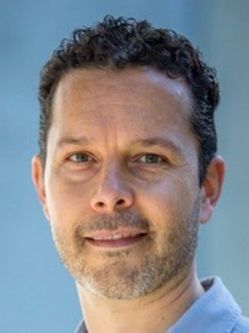 Efrén Olivares
Efrén C. Olivares is the Deputy Legal Director of the Immigrant Justice Project at the Southern Poverty Law Center. He was the lead lawyer in a successful landmark petition to the Inter-American Commission on Human Rights on behalf of families separated under the Zero Tolerance policy....
---
Books:
California Soul
An American Epic of Cooking and Survival
Keith Corbin
Memoir / Essays / Creative Nonfiction
Random House Publishing Group
August 2022
ISBN 9780593243824
320 pages

---
Crux
A Daughter's Quest for Her Border-Crossing Father
Jean Guerrero
Memoir / Essays / Creative Nonfiction
Random House Publishing Group
February 2023
ISBN 9780399592416
368 pages

---
My Boy Will Die of Sorrow
A Memoir of Immigration from the Front Lines
Efrén Olivares
Current Issues / Politics / Social Science
Hachette Books
January 2022
ISBN 9780306847288
320 pages

---