Arizona, Up Close and Personal
---
Gilbert Storms, Jim Turner and Tom Zoellner have studied Arizona for years, each in their very own way. Today they will explore our state's past and present, and maybe even look into its future a bit!
| | |
| --- | --- |
| Where: | UA Library - Special Collections (Seats 110) |
| When: | Sat, Mar 4, 1:00 pm - 2:00 pm |
| Signing area: | Sales & Signing Area - Integrated Learning Center (following presentation) |
| Genre: | History / Biography |
| Moderator: | Heidi Osselaer |
---
Panelists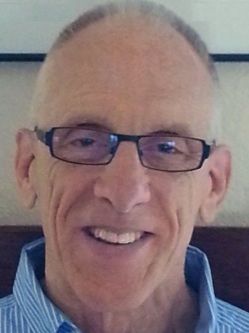 Gilbert Storms
C. Gilbert Storms taught American literature and writing for 29 years at Miami University in Oxford, Ohio. He holds a Ph.D. in English and is also the author of "Reconnaissance in Sonora."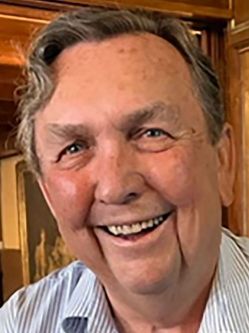 Jim Turner
Jim Turner is a retired Arizona historian who has been teaching, presenting, editing and writing about Arizona history for more than 45 years. He lives in Tucson. His new book is "Arizona."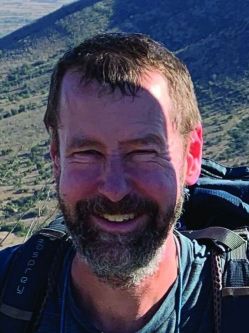 Tom Zoellner
Tom Zoellner, a fifth-generation Arizonan, is the author of eight nonfiction books, including "Rim to River," "The Heartless Stone," "Uranium," "The National Road," and "Island on Fire," which won the 2020 National Book Critics Circle Award and was a finalist for the Bancroft Prize....
---
Books:
Rim to River
Looking Into the Heart of Arizona
Tom Zoellner
Memoir / Essays / Creative Nonfiction
University of Arizona Press
January 2023
ISBN 9780816540020
352 pages

---
Arizona
A History of the Grand Canyon State
Jim Turner
History / Biography
Rio Nuevo Publishers
November 2020
ISBN 9781940322292
Paperback, 346 pages

Writing for all residents but especially recent retirees, seasonal residents, and new arrivals who want to learn about their new home, Turner ushers readers from the times of ancient cliff dwellings to biotech firms, with fascinating stories of two centuries of mining, ranching, farming, health seekers, education, tourism, and the Five Cs; Wild West legends; unsung heroes; Native American cultures; European settlement; significant people; and much more about this beautiful land and the people who inhabited it.
---
Raphael Pumpelly's Arizona
The Frontier Adventures of a Young Mining Engineer
Gilbert Storms
History / Biography
Wheatmark
January 2022
ISBN 9781627879033
152 pages
An adventurer and talented storyteller, Raphael Pumpelly's accounts stand alongside the best American pioneer writers.
With lively prose and vivid detail depicting the people and events shaping the Grand Canyon State, his writings have been an invaluable resource for historians of Arizona in the chaotic years between the Gadsden Purchase in 1854 and the start of the Civil War.
More/less
---