Hands to Hold: The Journey of Building Community
---
Being able to hold the hands of family, peers and community members can make the difference in being able to move forward in challenging situations and tasks. Michelle Mohrweis and Donna Barba Higuera set their stories within classrooms, while Kelly Baptist and Janae Marks focus on neighborhood communities that make a difference in children's lives.
| | |
| --- | --- |
| Where: | Education Room 353 (Seats 92, Wheelchair accessible) |
| When: | Sun, Mar 5, 11:30 am - 12:30 pm |
| Signing area: | Signing Area - Children (following presentation) |
| Genre: | Children / Teens |
| Moderator: | Kim Tomsic |
---
Panelists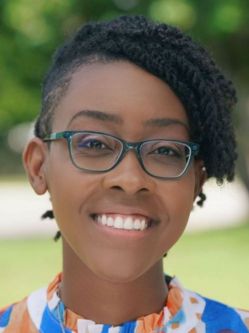 Kelly J. Baptist
Kelly J. Baptist is the inaugural winner of the We Need Diverse Books short-story contest. Her story is featured in the WNDB anthology "Flying Lessons & Other Stories" and inspired her first full-length novel, "Isaiah Dunn Is My Hero....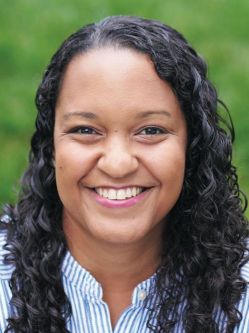 Janae Marks
Janae Marks is the author of best-seller "From the Desk of Zoe Washington" and "A Soft Place to Land." Her new book is "On Air with Zoe Washington." She graduated from the New School with an MFA in Writing for Children....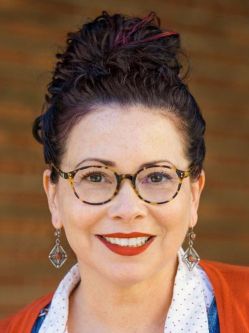 Donna Barba Higuera
Donna Barba Higuera grew up in Central California and now lives in the Pacific Northwest. She has spent her entire life blending folklore with her experiences into stories that fill her imagination. Now she weaves them to write picture books and novels....
Visit website |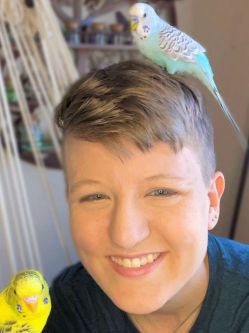 Michelle Mohrweis
Michelle Mohrweis is a STEM Educator and space enthusiast. When not writing, they can be found launching paper rockets down the middle of their street. They live with their husband and two dogs in Colorado, where they enjoy hiking and hogging all the best spots beside the heaters when it gets too cold....
---
Books:
Isaiah Dunn Saves the Day
Kelly J. Baptist
Children / Teens
Random House Children's Books
January 2022
ISBN 9780593429211
192 pages

---
A Soft Place to Land
Janae Marks
Children / Teens
Katherine Tegen Books
January 2023
ISBN 9780062875891
tp, 304 pages

---
Lupe Wong Won't Dance
Donna Barba Higuera
Children / Teens
Levine Querido
June 2022
ISBN 9781646141609
tp, 272 pages

---
The Trouble with Robots
Michelle Mohrweis
Children / Teens
Holiday House
September 2022
ISBN 9781682634844
288 pages

---